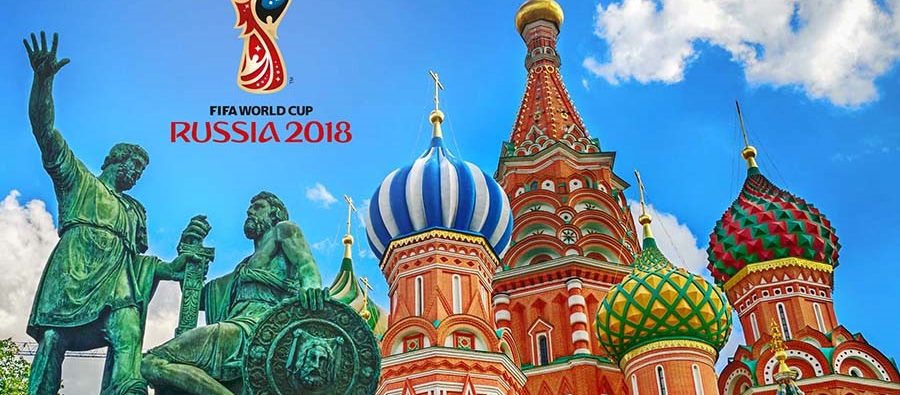 Blog
FIFA World Cup 2018 Security in Russia
Go back to main page
FIFA World Cup 2018 Security in Russia: The FIFA World Cup 2018 is just around the corner. From June 14 to July 15 all eyes will be on 11 host cities in Russia as what is arguably the largest sporting event in the world unfolds.
This will be the first time Russia has ever hosted the World Cup with matches scheduled in Moscow, St. Petersburg, Kaliningrad, Kazan, Nizhny Novgorod, Samara, Volgograd, Saransk, Rostov-on Don, Sochi, and Yekaterinburg. As thousands of football fans prepare to travel to support their teams, it is vital to be cognizant of the security risks that exist during these types of events.
Crime risks are always an issue and foreigners are often susceptible to both petty and violent crime because of their perceived affluence and travellers often being unfamiliar with their environment. Visitors are often targeted in and around airports, transportation hubs, tourist attractions and areas that draw notable tourist traffic.
Petty crimes include pickpocketing, purse-snatching, and petty theft and can occur in crowded areas and especially aboard public transportation. Groups frequently work together to create situations to pickpocket. Such criminals will sometimes stage elaborate scenarios to steal from victims, so it is crucial to be aware at all times.
To mitigate these threats, it is advisable to work with your trip support provider or agent ahead of your trip to organise a security package that allows you to enjoy your trip without worry. A full range of solutions, from vehicles with bilingual drivers, with or without security training to Close Protection agents, can assist travellers who are exposed to increased risk due to factors such as their travel itinerary, location, net-worth, etc. It is also possible to arrange Intelligence Briefs that help you stay informed and make the best decisions as to what level of protection is adequate for their specific case.
If you or your executives are planning on attending the 2018 World Cup, contact UAS for the solutions your travellers need and deserve.